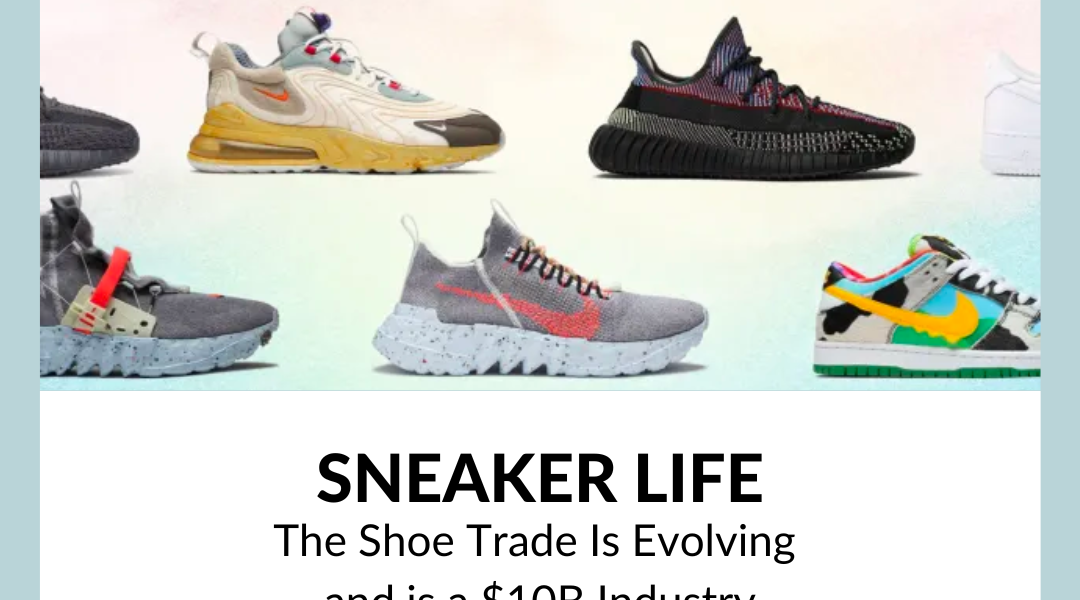 Sneaker Markets: Exploring the World of Sneakerhead Culture
April 6, 2023
Sneaker culture has grown significantly over the years, with enthusiasts and collectors worldwide constantly on the hunt for the latest and most exclusive sneakers. The rise of social media and online marketplaces has only fueled this passion, making it easier than ever for sneakerheads to buy, sell, and trade their favorite kicks. In this article, we will explore the world of sneaker markets, including the most popular websites for buying sneakers, the most sought-after brands, and what to consider when becoming a shoe reseller.
Most Popular Websites for Buying Sneakers
There are several online marketplaces for buying sneakers, but some stand out from the rest. The following are the most popular websites for buying sneakers:
StockX is a sneaker marketplace that specializes in authenticating and verifying the products sold on its platform. This means that buyers can trust that they are purchasing authentic items. The platform also provides buyers and sellers with a transparent and fair pricing system, making it an ideal marketplace for both parties.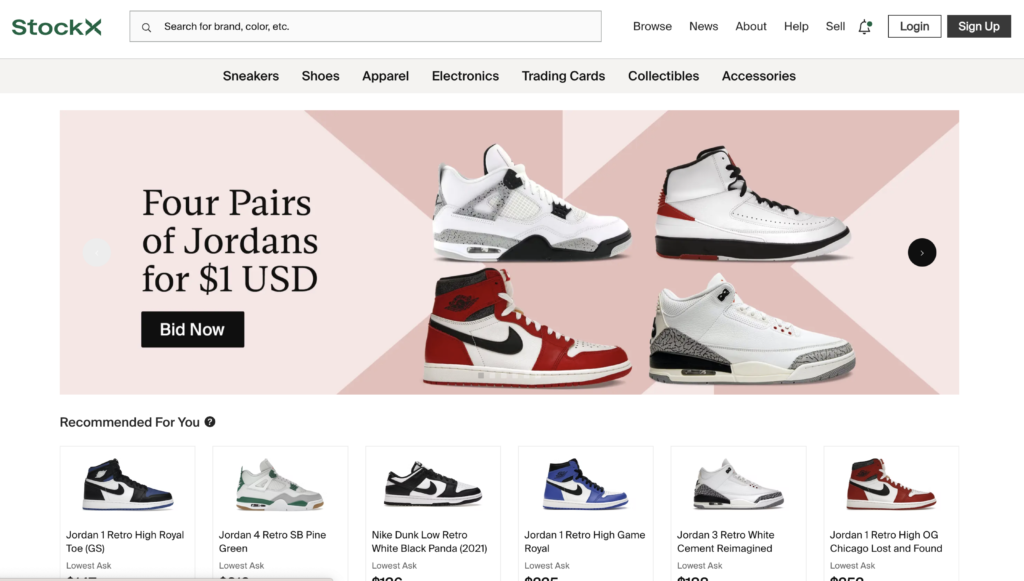 GOAT is another popular sneaker marketplace that specializes in authenticating sneakers. The platform also offers a feature called "GOAT Clean," where sellers can have their shoes cleaned before they are sold. This ensures that buyers receive shoes in the best possible condition.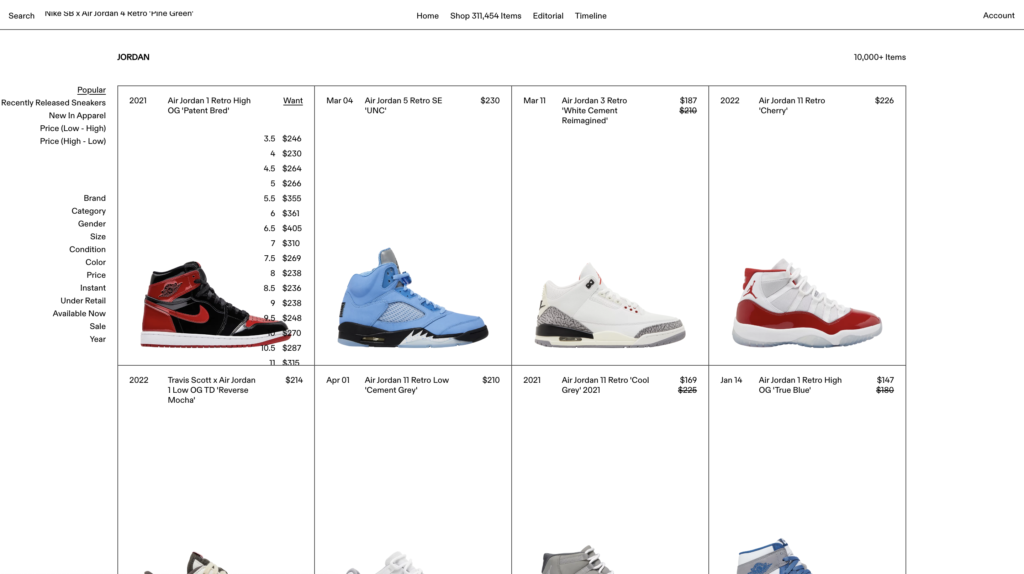 eBay: eBay is a well-known marketplace for buying and selling all kinds of products, including sneakers. While eBay does not specialize in authenticating products, it does have a buyer protection policy that helps ensure that buyers receive their items as described.
Sneaker Con is a traveling sneaker convention that also has an online marketplace. The platform offers a wide range of sneakers, including rare and exclusive models.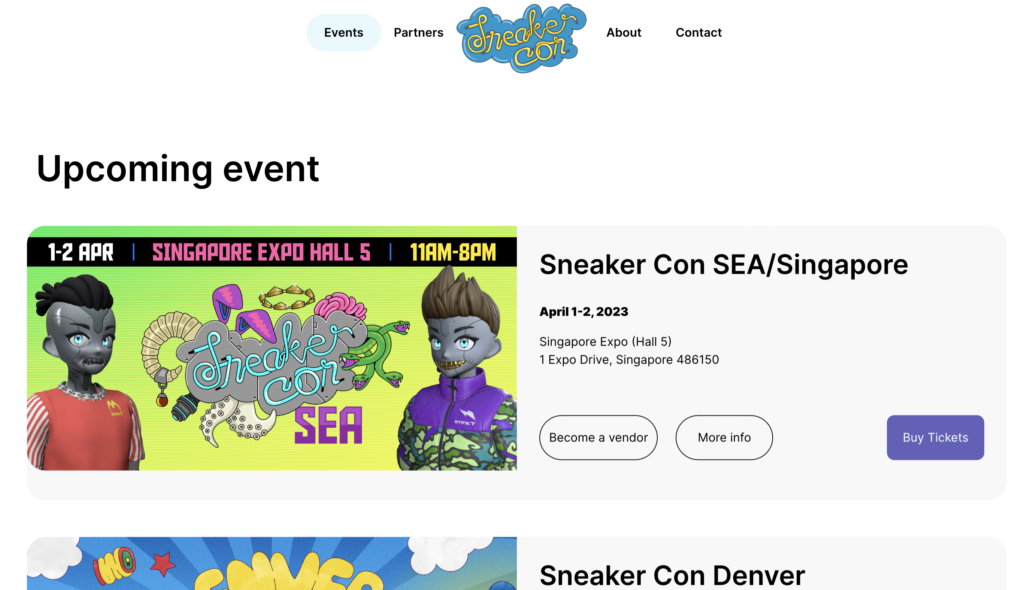 Flight Club is a sneaker consignment store that also has an online marketplace. The platform specializes in authenticating sneakers and offers a wide range of styles, including rare and limited editions.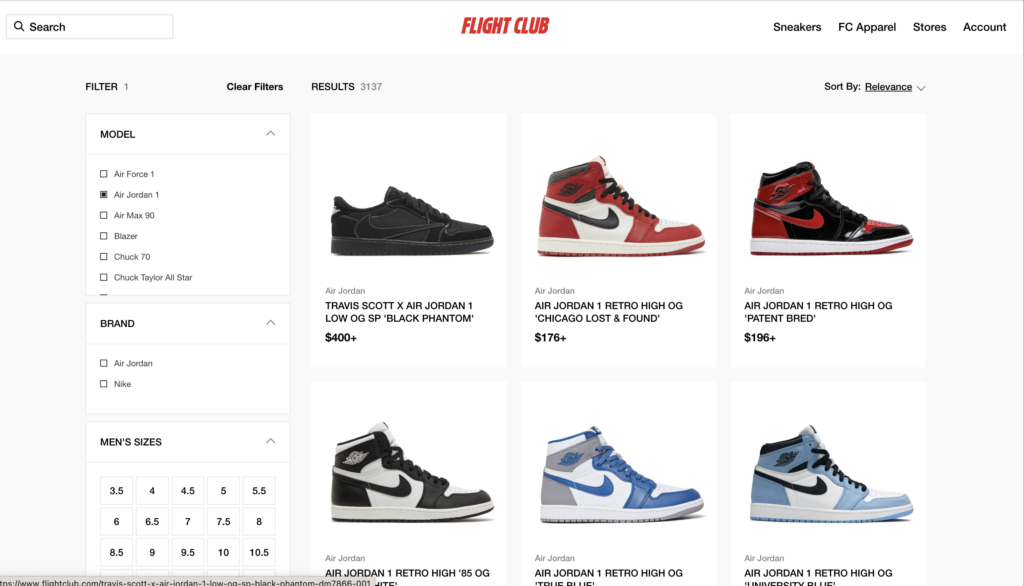 Most Sought-After Sneaker Brands
When it comes to buying and selling sneakers, some brands are more popular than others. The following are the most sought-after brands among sneaker enthusiasts:
Nike: Nike is the most popular brand among sneakerheads. The company is known for its iconic Air Jordan line, which is a favorite among collectors.
Adidas: Adidas is another popular brand among sneaker enthusiasts, with its Boost and Yeezy lines being the most sought-after.
Jordan: As a subsidiary of Nike, Jordan is a brand in its own right, with its Air Jordan line being one of the most iconic and sought-after sneaker collections.
Converse: Converse is a classic brand that has been around for over 100 years. The company's Chuck Taylor All-Stars are a staple in sneaker culture.
Vans: Vans is another classic brand that has been around for decades. The company's Old Skool and Sk8-Hi models are popular among sneakerheads.
Things to Consider When Becoming a Shoe Reseller
Becoming a shoe reseller can be a lucrative business, but it requires some research and preparation. Here are some things to consider when becoming a shoe reseller:
Authenticity: As mentioned earlier, authenticity is crucial in the sneaker market. Buyers will only purchase from sellers they trust, so it's important to ensure that the sneakers you sell are authentic. This can be achieved by purchasing from reputable sources or using an authentication service.
Market Value: The price of sneakers fluctuates depending on demand and availability. It's important to research the current market value of the sneakers you want to sell to ensure that you are pricing them competitively.
Availability: Some sneakers are highly limited, making
Need a Receipt for Reselling Shoes?
If you are looking for receipts for purchases of shoes from StockX, GOAT, eBay, Sneaker Con, Farfetch or other sneaker sellers – here are top receipt maker services for shoes on the internet.
Invoicewriter – Online Receipt Maker for Sneakers – Creates sneaker and shoe receipts in email and PDF format. Many different shoe resellers and store templates are available including: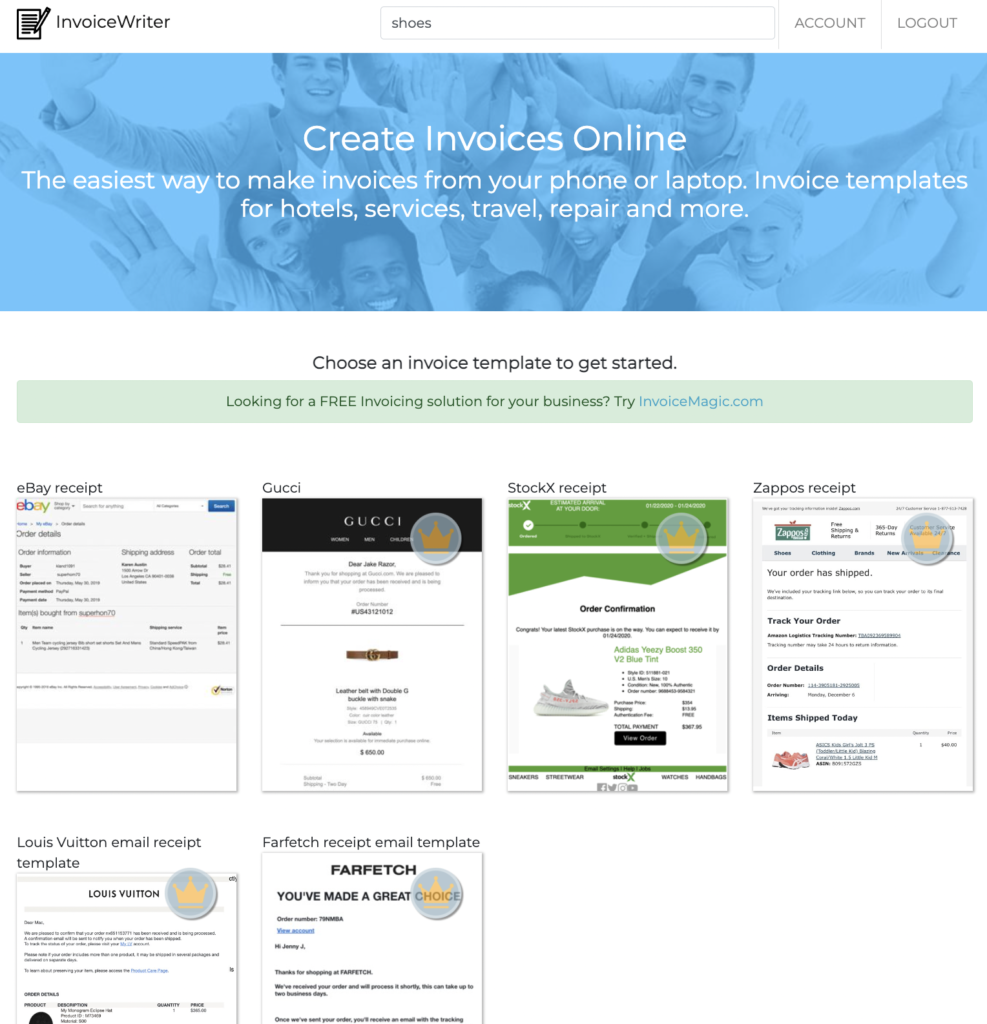 PDF Pro – Create Invoices and Receipt for Sneakers – This is an excellent resource for generating full-page receipts and invoices from the original PDF source. This tool has an intuitive editor that is extremely easy to navigate. The output from this sneaker receipt generator tool is extremely high resolution and suitable for printing or emailing.
PDF Pro has many sneaker receipts / invoices. You can see Gucci, Louis Vuitton and many others. You can also SEARCH the sneaker receipt / invoice library using the terms "shoes" or "sneakers" and see all the options available.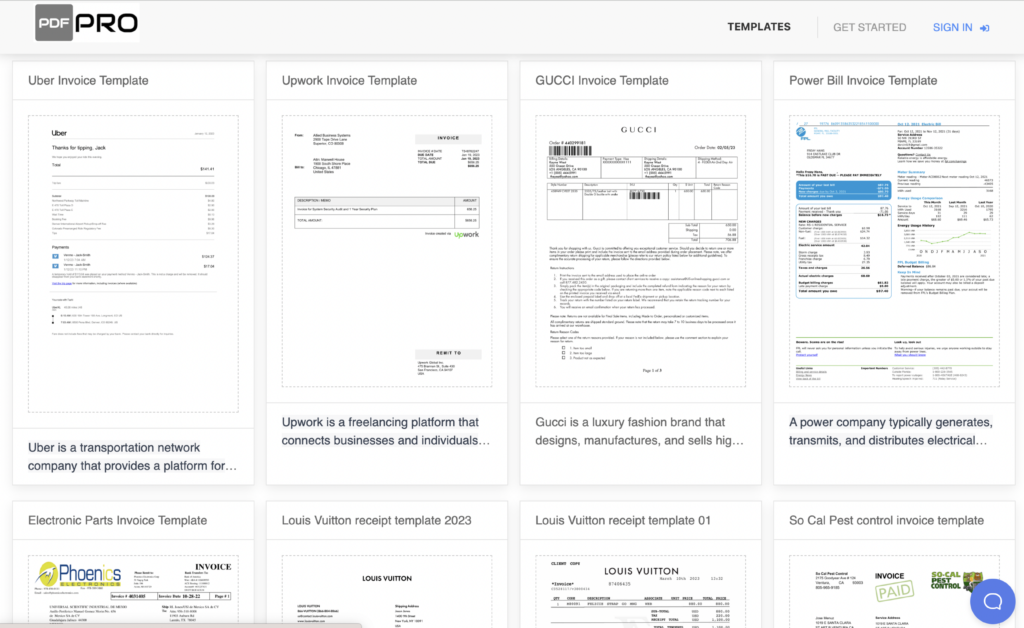 expenseFAST – Insanely Awesome Receipt Maker
expenseFAST – Receipt Templates for Sneakers – ExpenseFAST has been around for a few years and ceases to amaze me by the large variety of receipt templates they offer.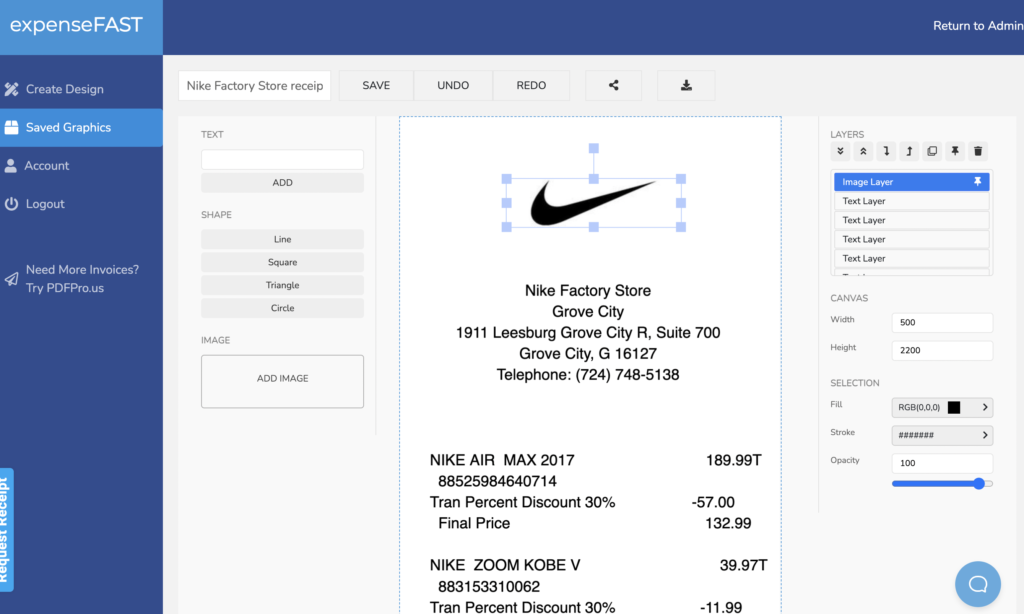 RepReceipt – Receipts for Sneakers – This site creates sneaker receipts for you. They have receipts for many of the major sneaker vendors. Unfortunately, you have to wait for a few days or so in order to receive your receipt. It is not an automated, self-serve system like the others in this list. Instead, you place an order and then they fulfill the order and send the resulting receipt to you via email.