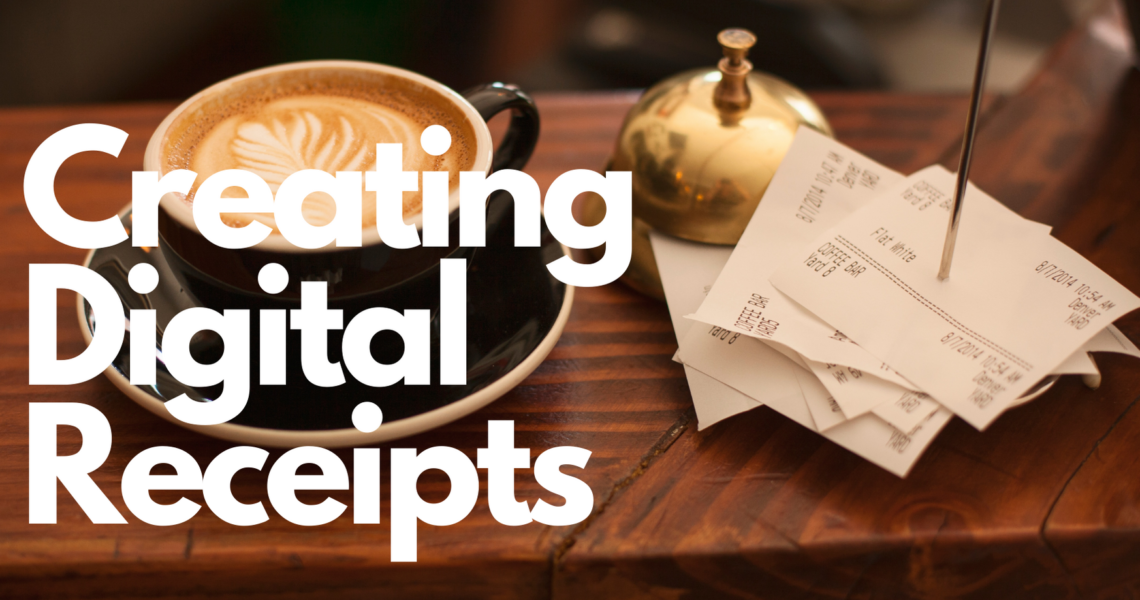 Why Do People Using Online Receipts
December 2, 2020
Today, with our modern technology everything becomes easier for us, either personally or professionally. The computer and internet are one of the most important inventions of humankind. Communication and speed are the most compelling and best work results around the globe.
Online receipts are the most commonly used nowadays in business operations. Here are the reasons why: 
The paperless movement globally promotes environmental awareness. Saving our mother earth is a phenomenal act.
Whatever business you are running, you want to make sure that every client's life is more comfortable and convenient. Having a "repeat customer" is one of your major objectives.
Employees work becoming more productive and minimize the wasting of papers and inks.
You build your company's good reputation and integrity. MORE speed and clarity.
You build your name as a responsible employer or business owner.
Error-free which leads to smooth transactions. NO room for mistakes because you can always correct them when needed.
Tracking all your business activities is easy as 123. All the needed information for your sales are recorded in the app.
Save money from papers and printing, creating invoices and receipts manually. These can be expensive especially if you are new to the business. Practically, this can save you not just dollars but time and effort.
It is accessible anytime, anywhere. If you are on business or personal travel or doing errands you can still easily track and monitor your business operations on your device using a cell phone. You do not need to sit for a long-time at your office or home. This is also perfect if you are a digital nomad.
Being aware of the latest trends and apps in the world of technology gives you the label of being a competitive and well-established business online and offline. You get your target audience quickly and effectively.
You are also helping your client to save time and money. It is a win-win situation because you care not just with your business but also with your client.
It is not advisable to go paperless 100% because it is not ideal for the business market. However, you can always adjust depending on your demands. It just proves that when it comes to cost, productivity, economic growth and credibility, it is really helpful and rewarding.
Now, if you are looking for a receipt editor or brand name receipt templates ExpenseFast is BEST for you. It has a professional receipt library that you can match according to your needs. We have over hundreds of templates to choose from.
This platform also offers:
Replacement Receipts – if you lost a receipt you need for your taxes, expense report, or an old memorabilia
Expense Report Receipts – if you need a receipt for your expense report and can't find it anymore. Or you need to remove a particular items that are not covered under your expense reimbursement policy
Make Fake Receipts – if you want to impress someone with your expensive gift stuff and you do not have a receipt on hand. Or fool your friends with your big amount of ATM withdrawal.
Tax Audit Receipts – if you need a duplicate of your misplaced receipt.
If you are looking for other options, you can also try ExpressExpense and MakeReceipt. For Invoice, you can try InvoiceWriter.

SIGN-UP today and let's dig in!