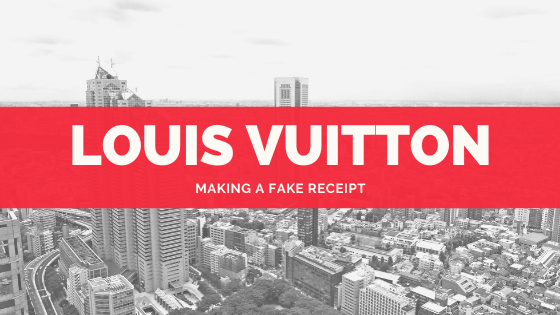 Do you need a fake Louis Vuitton receipt?
June 13, 2020
Using our Louis Vuitton receipt template, you can quickly reproduce a perfect receipt to fool your friends. Perhaps you bought a fake Louis handbag and want your friend to believe it is authentic? By creating a fake receipt using the expenseFast receipt maker – you'll have a high quality receipt in minutes that matches Louis Vuitton's receipts perfectly.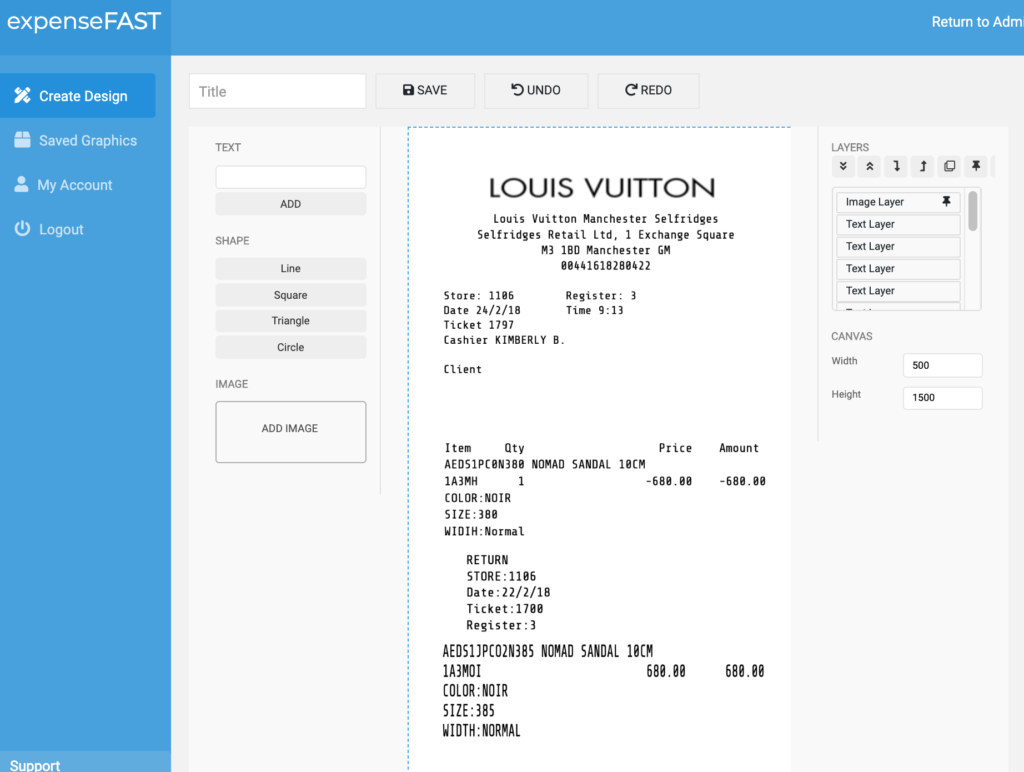 You first choose the Louis Vuitton receipt template from the main receipt template library on expenseFAST.com. If you are already logged in, you can find that template here: Louis Vuitton receipt template
The receipt template will be shown on the designer canvas. You can click on any text on the receipt and edit the receipt to match your needs. You'll want to look up the address and phone number for the Louis Vuitton store you are planning on using. Then you may also want to visit the Louis Vuitton website to identify the item and item number you'd like to have displayed on the receipt you create.
Once you have adjusted the receipt and have a perfect receipt created, you need to SAVE the receipt and then you can DOWNLOAD the receipt to your device.
It typically takes about 5 minutes to make a new custom receipt using our Louis Vuitton receipt template. Your receipt can easily be printed using any printer. If you would like it to look extra authentic, try using the free app "Express Thermal Print" and a bluetooth thermal printer to print your receipt directly real receipt paper.