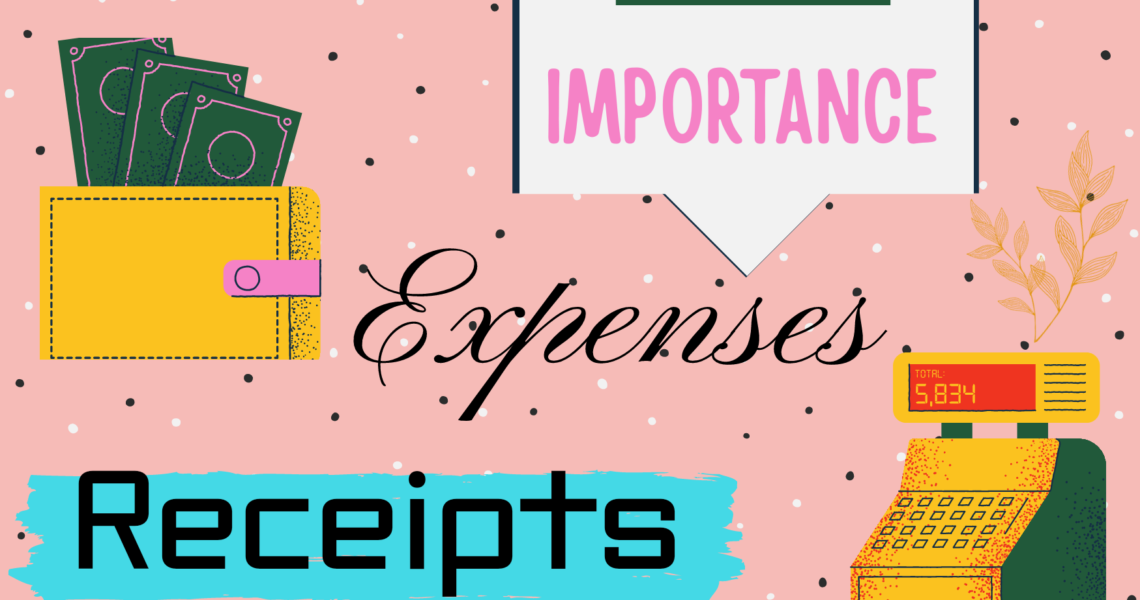 The Importance of Expense Receipts
January 19, 2021
One of the most crucial reports in a business is the expense report wherein all the information about business expenses must be recorded. This should be done accurately as it can be used for audit purposes to monitor the performance of the company financially and when filing a tax return.
Everything is itemized on the expense report to clearly show all the details and you attached the receipts as supporting documents to verify the expenses. It is organized by category, month, or year for easier and faster tracking.
Every company has a various set of commonly used business expense categories. Here are the standard categories that you can use on your expense reports or read the IRS Publication 535 for more guide and information.
Advertising and marketing
Car and truck expenses
Commissions and fees
Contract labor
Legal and professional services
Office expense
Rent or lease
Vehicles, machinery, and equipment
Repairs and maintenance
Travel and meals
Utilities
Website and software expenses
Payroll or employee benefits
Training and education
An expense report usually contains information such as:
A brief description of what type of expenses it is
Date and amount for each expense, attaching the receipts that match the date and amount it was purchased. This is indeed important to make it easier for a bookkeeper or any personnel in charge to input the data into the system or company reports.
The total reimbursement amount being requested by the employee submitting the report. The name, position, and department of the employee are usually added for reference. This happens when employees use their personal vehicles for work purposes, traveling for a business conference, and many more.
In case you have lost the receipt or you need to remove specific items that are not covered as a business expense, ExpenseFast is an online receipt template editor that can allow you to create pixel-perfect receipts for any purpose. Yes! You can recreate a new one.
This receipt app is also beneficial for you and your employees as it categorized your transactions instantly. You can use this tool and create an expense receipts library to make it more orderly, paperless, and accessible anytime, anywhere.
Aside from ExpenseFast, other tools recommended are ExpressExpense, InvoiceWriter, and MakeReceipt. Using better tools and clear business expense categories in expense reporting can help you monitor everything with just a click on your laptop or mobile phone conveniently. You can see:
where you're spending money,
how much you're spending, and
where you can make changes so that you can minimize your expenses
The overspending might be high or a possible missed tax deductions if you don't have a substantial expense tracking and accounting administration.This can lead to cash flow issues that can be the main reason for business closure because they have failed to do it regularly and precisely.
To see more of what this system can offer you can check all the available receipt templates for most major brands. If you have a receipt request you can contact us anytime so that we can set it up for you.
Register NOW!