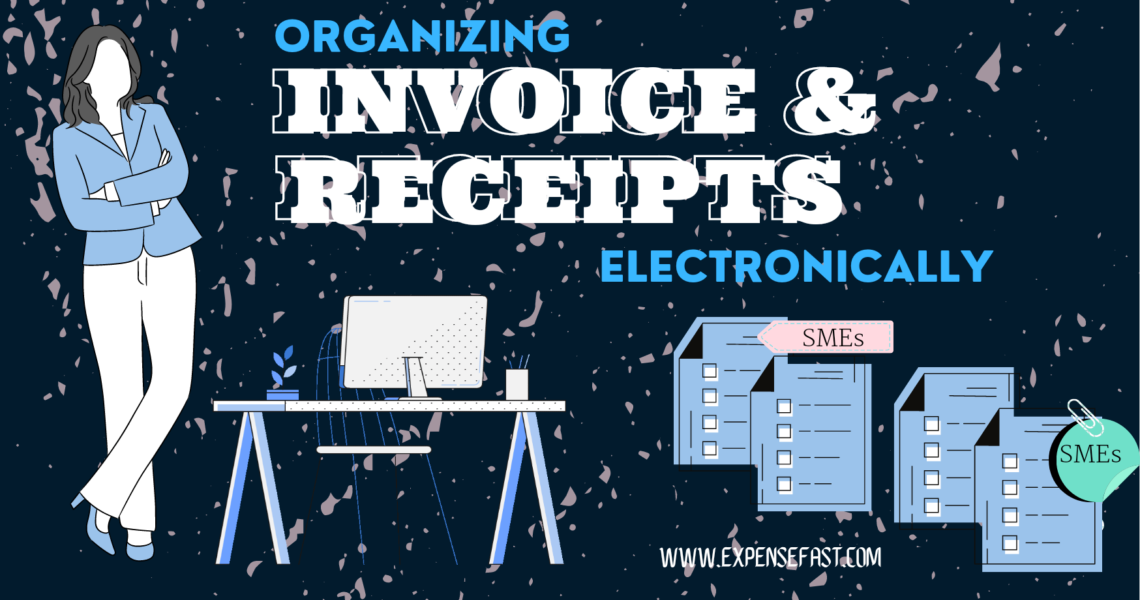 Organizing Invoices and Receipts Electronically
February 12, 2021
For small or medium-sized enterprises (SMEs) invoicing is one of the most important tasks that you and your assigned employees deal with every day. Generating, sending to clients, and keeping track of them is faster and simpler by using an online invoice maker, same with issuing receipt and you are using an online receipt maker. Good management of invoices and receipts helps your business to achieve its financial and business goals and minimize any possible stress on your monthly business reports or tax reports. For personal or business use, you can recreate a new one if you lost the receipt or you want a file for your own as it offers a lot of brand name receipt templates according to your specific needs.
Get rid of paper from the equation if you want to improve your receipt management. By using an online receipt or invoice generator, you and your client can check everything from your computer or mobile device. You can send invoices or receipts from your device using the app and the customers can save them. No more losing track as to whether you've sent an invoice, whether it's been paid, or whether you've issued a receipt. No more paper receipts piling up on your cabinets and no more headaches looking around for receipts you need.
One best feature is when it comes to editing, resending, or canceling receipts, it can be done right from your computers or mobile device anytime you need it. No more POS voids as it can also lead to cash shortage to your cashier. Mistakes can happen and you just need to have the right app for your business needs to manage human data errors. To avoid repeating errors with the same client make sure to review the details before you resend them. You can't just cancel or delete receipts unless it is a duplicate data. You have to consider also your business refund or exchange policy as per book records is concerned for an accurate tax report.
When it comes to managing business expense receipts, you should note exactly what each receipt or invoice is for. Keeping and organizing receipts is a must and significant and for material purchased this is easy to identify even with the tax auditor. But for meals or entertainment make sure to take note of who the individuals are with you and why it needs to be done. This kind of information matters for audit purposes.
If you want to avoid a repetitive task, e-receipts or e-invoicing can automate most of the work. This allows your employees to be more productive in some areas and helps your business grow. Eventually, this will strengthen your customer and employee relationship which will be beneficial to your company's name and credibility.
Conclusively, it will save you paper, time, and money when it comes to billing your clients. Furthermore, data is stored safely on a single platform, not requiring any files which makes it handy 24/7 and work results done expeditiously.
Using e-receipts is a winning method for you and your business. SIGN-UP now!