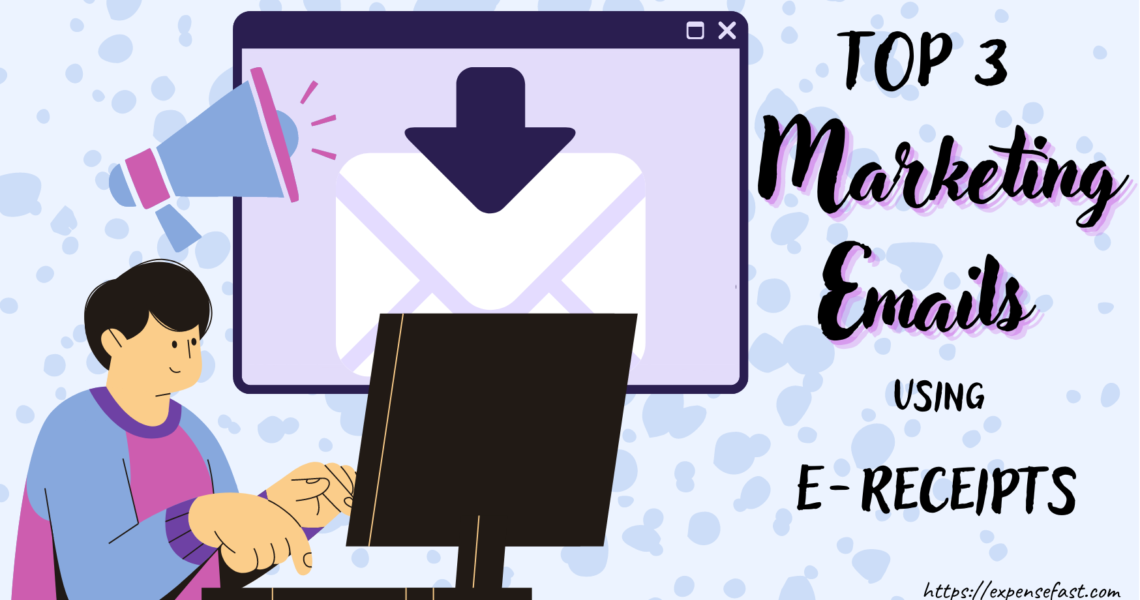 TOP 3 MARKETING EMAILS USING E-RECEIPTS
September 18, 2021
Email marketing allows you to connect with your target audience to promote your brand and increase sales. You can use these kinds of emails to sell products or services, share news updates, reduce cart abandonment, or tell a story. You can incorporate these specialized email marketing campaigns at the bottom of your receipt if you're using a receipt generator such as MakeReceipt, ExpressExpense, or ExpenseFast.
The following are the top three marketing emails that you can send to your valued, loyal customers.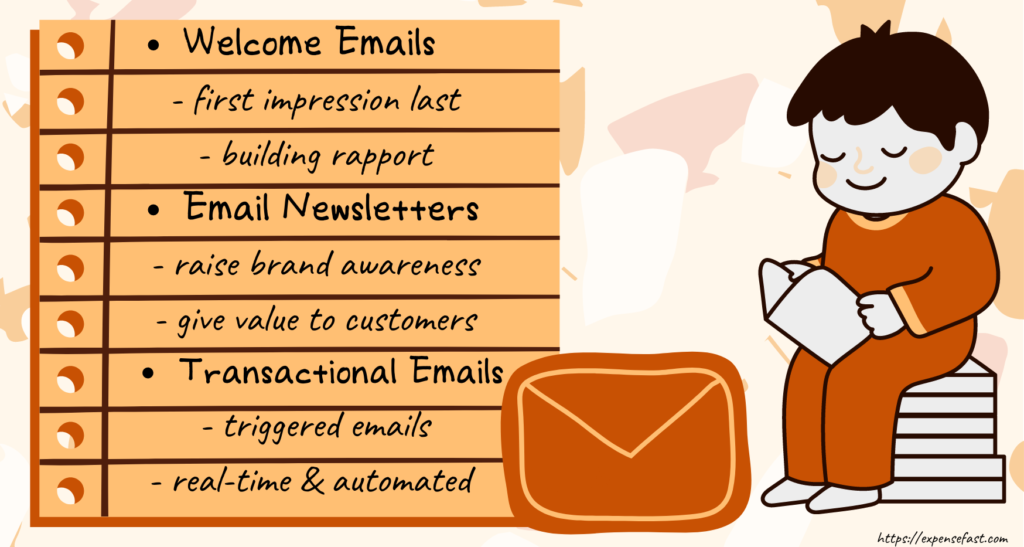 Welcome emails are a significant part of your email marketing strategy. It is the first email that you will send to your new subscribers, customers, or users.
It's your opportunity to tell them more about you.
It's your opportunity to tell them more about your company.
What they can expect from your product, services, and company after the subscription.
Typically, they are automated emails, so you can begin developing your relationship with your subscriber as soon as they sign up. It is all about establishing a mutual sense of trust through emails.
Every customer will now look forward to your email newsletters. It is one of your best chances to give value to your customers, and at the same time, you get to promote your valuable content. Here are the email marketing newsletters ideas to keep your subscribers engaged:
How-To Guides – it can be a step-by-step video tutorial on how to use your product. For instance: a beauty and skincare product, or an appliance.
Share Your Blog Posts – Rather than waiting for your audience to visit your newest post, you can get them excited and interested in it by sending it to them. By doing so, you can drive more traffic to your business site. You may also add a Share button to reach more audience when your visitors shared your post to their social media accounts.
Create Blog Post Collections – you may create a list of your most popular blog post for your visitors to read and get to know more about your product and company.
Share Your YouTube Videos – videos are always the best and effective medium to share with your audience. Make sure your subscribers get updates to your YouTube channel.
Announcements of New Products – a newsletter announcing your new product or service will generate excitement, and when done correctly, your subscribers will line up to buy it on launch day. Make sure to put the date and time in the email of when it will be available.
Coupons and Promotions – everyone loves a good deal, and your subscribers will love receiving emails from you with amazing coupons and promotions to offer. It can create urgency with limited-time offers to increase conversions. You can also add a countdown timer for more effectiveness, and sure, your customers will be rushing to the checkout.
Invitations to Events – everyone enjoys receiving a personal invitation to a fun event. Sending an email invitation is a great way to remind subscribers about upcoming events to your company and get a large number of people to attend.
Gift Ideas – you can create gift ideas for any occasion such as Birthday, Christmas, New Year, Valentine's Day, Mother's Day, Father's Day, Back-to-School, Graduation Day, and so on. It is your perfect time and great idea to promote the products you sell and generate more sales during this special occasion.
Refer-a-Family-Friend Program – you can request your loyal subscribers to recommend your products or company to their family and friends by forwarding the particular email subscribers. If someone signs up for your email list, you can offer a special discount to your original subscriber. This is an excellent way to grow your email list and introduce your product and company to new, potential customers.
Case Studies and Testimonials – these act as social proof for your product and company as they boost credibility and build trust instantly. When a potential customer reads about the success and positive words from one of your satisfied customers, it inspires them to become a customer as well.
Showcase User-Generated Content – these are useful content or captions with images or videos created by users and shared on their respective social media platforms. They usually tagged you and this is the best opportunity to repost or include it in your newsletter.
These are automated and real-time emails that are sent and received between a sender and a recipient. These are the non-promotional emails triggered by situations, interactions, or decisions within a website or application.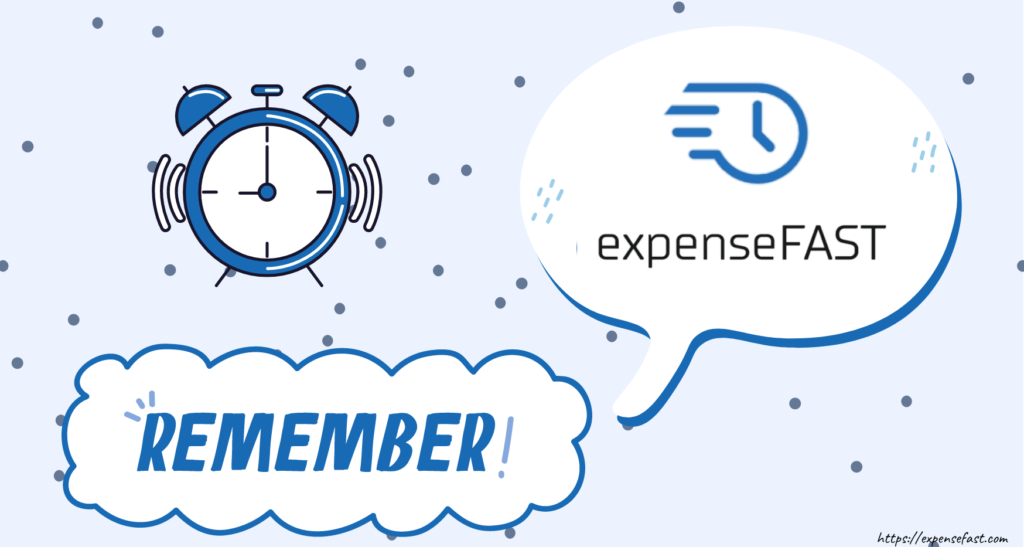 Using digital receipts gives you an efficient marketing plan. If you are running SME's you can begin using electronic receipts to save more precious time and money. You can GET STARTED today and be the king of the hill in your industry.