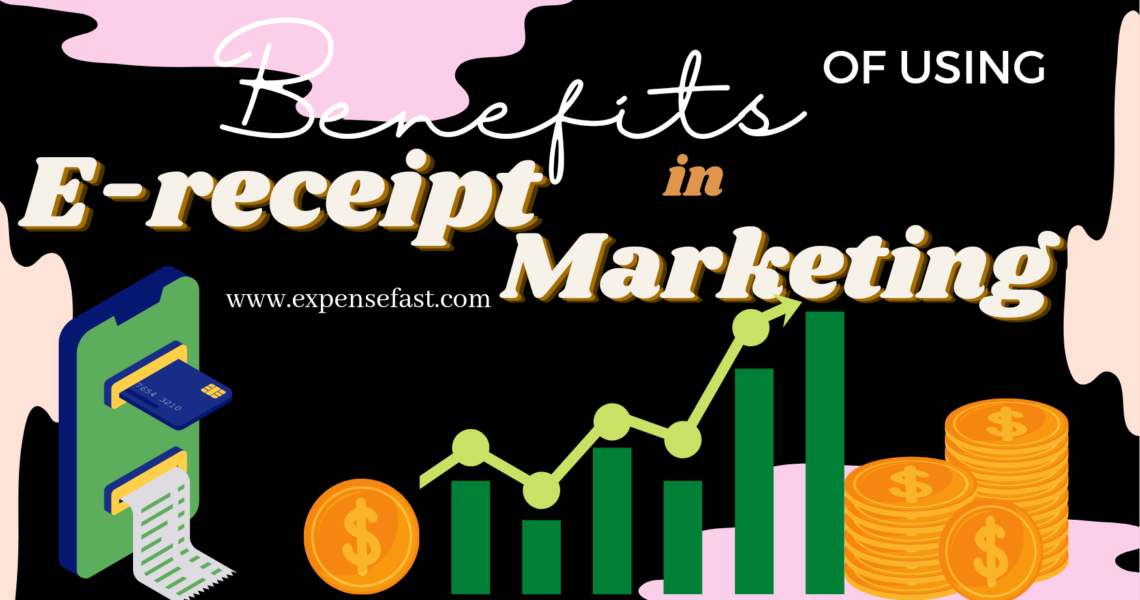 Benefits of Using E-receipt in Marketing
February 25, 2021
If you read Online Receipts in Marketing, E-receipts in Email Marketing, and Advantage of Using E-invoice in Marketing it is mentioned the limitations, relevance, and opportunities of using digital receipt and invoice in any digital marketing program.
The main goals are:
to focus on customer retention
to reach your target customers
to strengthen your brand value
to inform your customers what your company stands for
With ExpenseFast receipt templates, you can choose what suits your business and you can even create your own receipt template using the powerful designer and be able to add your marketing message on the receipt. It can be personalized to the individual customer depending on what type of products or services he most likely to keep buying in your store. With digital receipts, it allows you to identify who are the best customers, and effortlessly, you can build email lists that you can use on your marketing and promotional offers.
You can be able:
to deliver significant, reliable, and informative content to each customer based on their previous purchased
to boost your online or in-store business and drive traffic online
to encourage future interaction when links to your website or social media pages are added to your receipts
to add special announcements like event reminders, upcoming Sale like Seasonal campaign sale, restock items, new products or services added to your store, discount promotions, or any other promotions or loyalty programs
to add hiring notices or job post
to mention of a charity, donation, or community initiative when they buy a specific product or avail one of your services, part of the small or half percentage goes to the chosen organization
to get to know your customers and their needs which leads to excellent customer satisfaction, greater loyalty, and more recommendations.
to add Thank you and seasons greetings messages to feel that they are being appreciated
Customers check emails every day, BUT they do not open every single one of the emails they receive, particularly when it comes to retail emails. That is why digital receipt marketing is the perfect way to promote your business.
Be mindful of automatically opting your customers into your email marketing program. Keep in mind that one of your focuses is customer retention. Doing so can alienate an otherwise happy and loyal customer. You need to ask for their consent first. Being sensible and respectful is one of the bottom line reasons why you are doing a business.
Today, digital receipts play a more substantial role and receipt advertising is a method to cross-sell products or services that are related to the customers' previous shopping, offer a discount coupon code for the next purchase, ask for customer feedback with regards to their shopping experience, and encourage customers to follow or likes your social media pages for more updates, new announcement, sales promotions, and any giveaways. It is one of the great opportunities that you have to focus and take care of.
From the buyer's point of view, physical or paper receipts can clutter up on their wallet, and they can easily be lost, not organized, and generally seem like something from the past -because eventually, it can fade – like old receipts. Many companies such as a bank, telecommunications, insurance, and many more are paperless now and bills are all digital. Moreover, e-commerce websites, and any other online stores, even in-store have started providing digital receipts aside from paper receipts. If a mobile-based payment system made everything convenient, fast, and easy, same with online receipt marketing, plus your marketing goals are met. 
GET STARTED today. Using electronic receipts has the potential to drastically empower your business to enhance customer service experience, build brand significance, credibility and improve your marketing and promotional program.